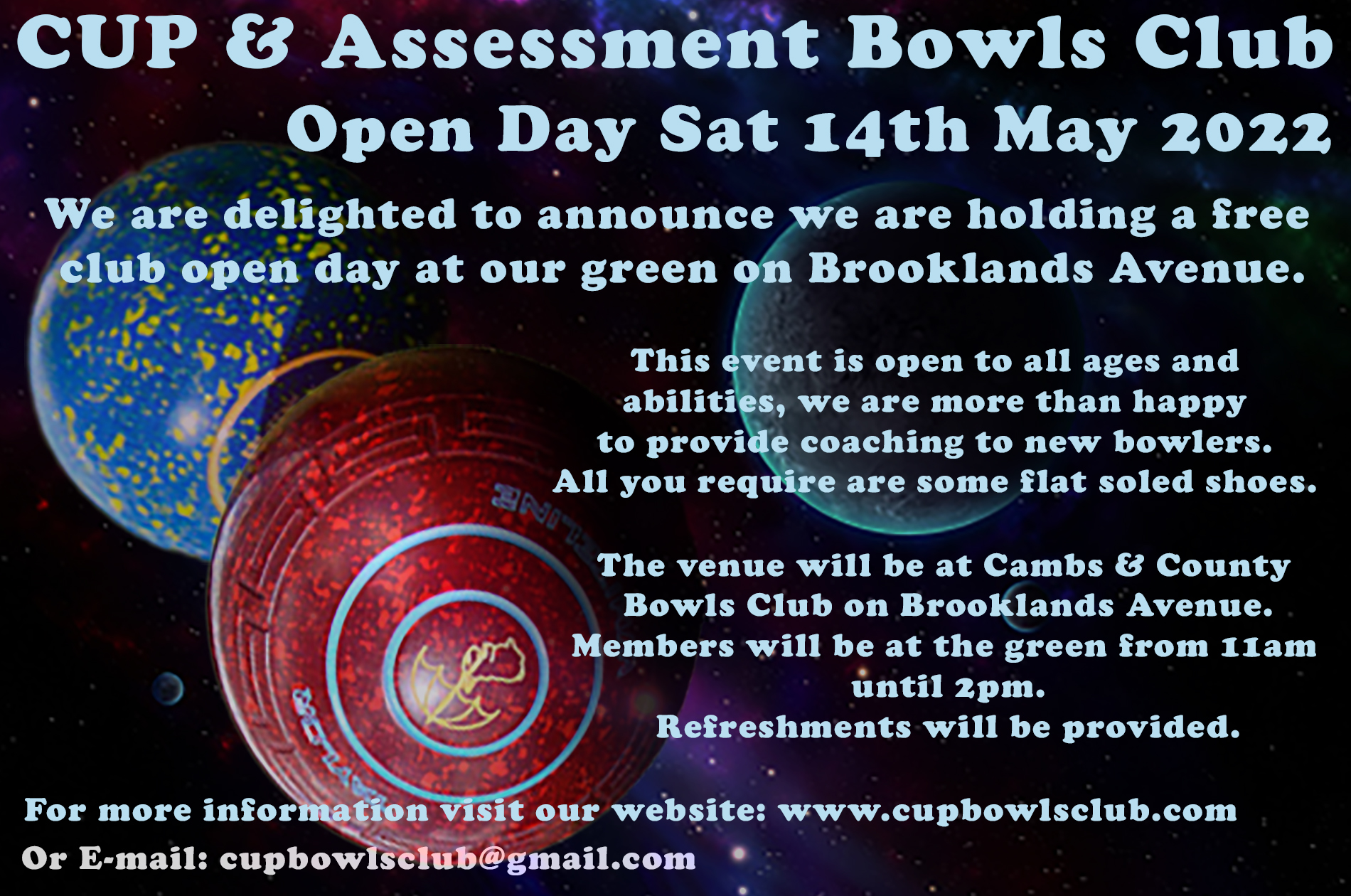 We are excited to announce we are holding a club open day on Saturday the 14th of May.
There will be members on the green from 11am until 2pm. Refreshments will be provided.
We welcome anyone, no matter their experience or ability. We are more than happy to provide tutoring to anyone wishing to have a go.
You don't need any affiliation with the University or the Press, just some flat soled shoes.
We look forward to welcoming you to the green.
Please contact us via the contact details on the contacts page for any more information.