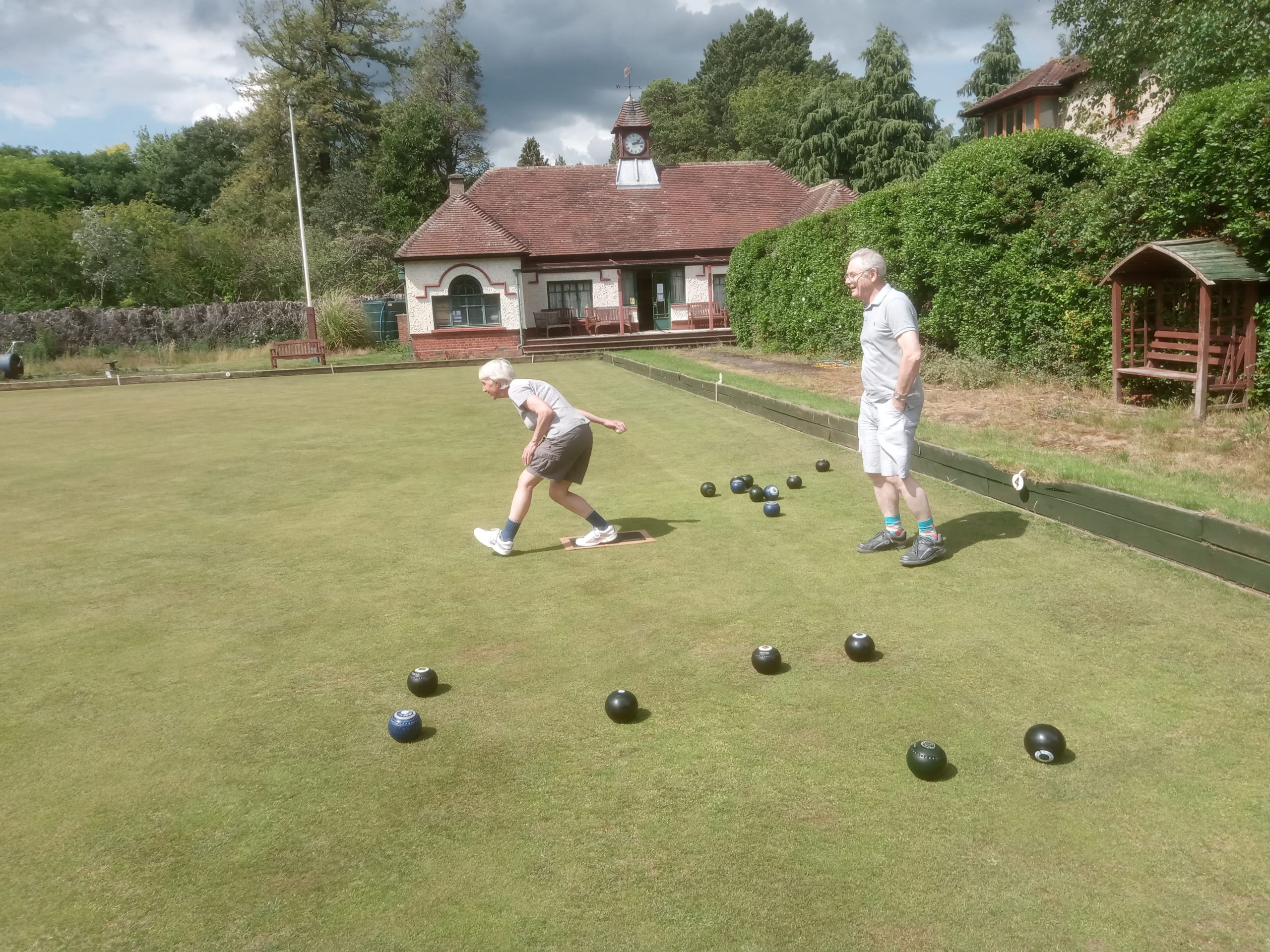 The bowls green has now re-opened but inevitably there are some key changes to the way things operate.
At present, Bowls England guidelines state that you can only take part in bowls activities by yourself, or with members of your household or with no more than 5 other people outside of your household, as long as you are able to maintain social distancing."
Expanded guidance including Frequently Asked Questions CAN BE FOUND BY CLICKING HERE. 
The main building at Cambs. & County is closed.
Everything will operate from the Outdoor Pavilion and there is a new key safe to the left of the door. Details of the code will be notified to members separately upon booking a rink.
There's a lot of Red & White tape in the Outdoor Pavilion. Please don't break it or practice your limbo, getting under it.
On the table as you go in there are mats and Jacks alongside all the cleaning equipment. Please clean the mats and jacks thoroughly before you use them and when you return them to the pavilion.
Please do not take any equipment away with you when you leave.
Rink fees are to be paid at £2.50 per head using the envelopes on the table. Please write on the envelope names of all the bowlers and mark it clearly as CUP.
Please put the envelope in the main building letter box as you leave.
There is 1 toilet available which has got wipes and bleach provided. There is also more by the hand basin. Please do not put the wipes down the toilet as they could block the pipes.
Booking a rink. The paper sheet on the board has been replaced by a electronic system – see further below.
The car parking system remains in operation. Car number plate details of all CUP bowlers have been checked against your latest club registration return but if you are unsure please contact Matt Thomson – cupbowlsclub@gmail.com
Booking a rink.
1. To view available booking slots, PLEASE CLICK HERE. 
2. To reserve a slot please send a request to cupbc.rinkbooking@gmail.com stating your name and the date and time required.
Please note, you cannot make a reservation for the current day.
3. Once the rink has been booked it will appear on the booking sheet and you will receive an e-mail confirmation.