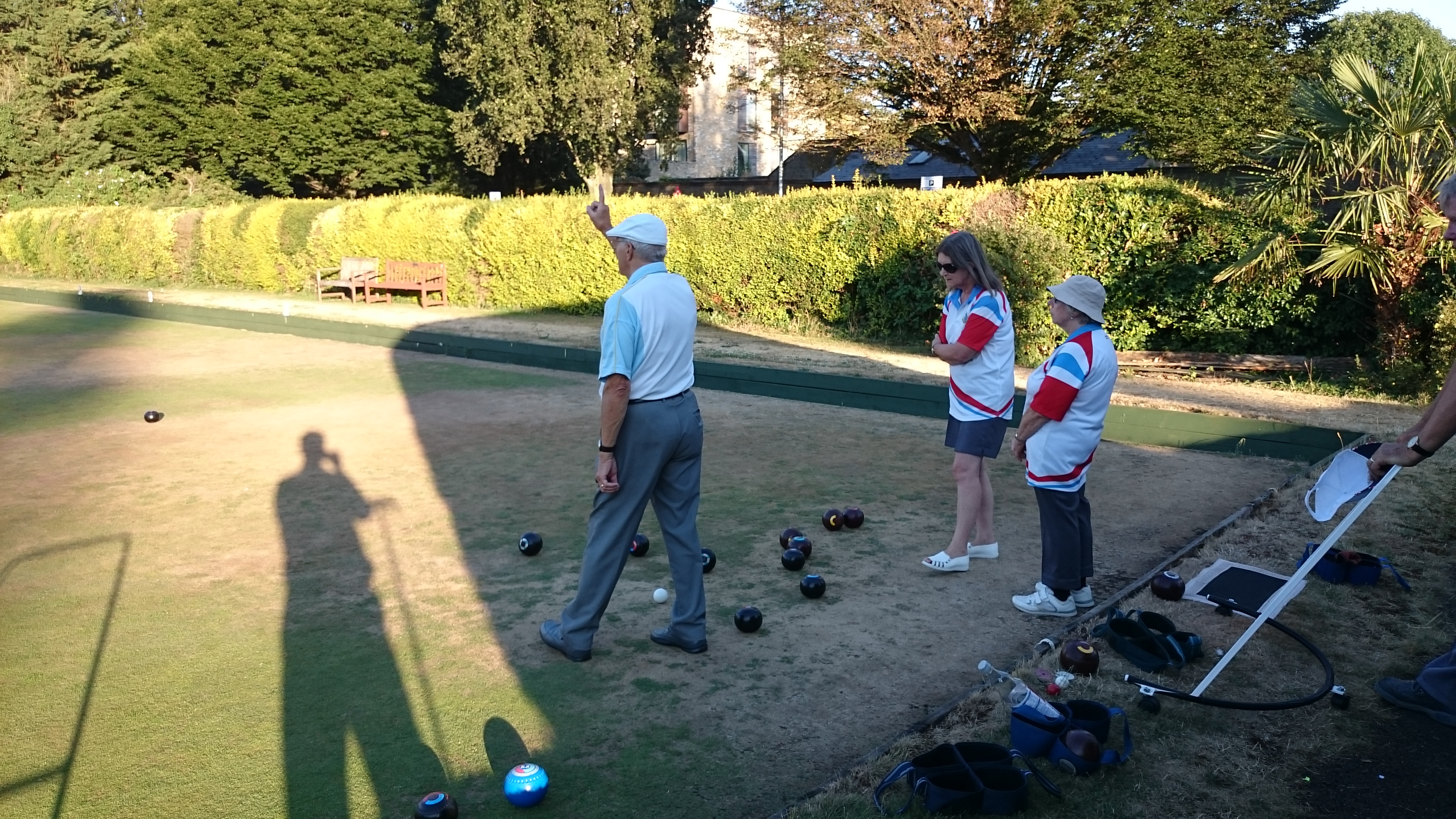 On a warm July afternoon the Cambs and District league held their representatives match against the Business House league.
As usual the C.U.P entered a rink to participate in this match. The rink consisted of the four Thomsons, Matt, Robert, Peter and Des.
They were representing the Business House and faced Trumpington for the Cambs and District. They won the rink 22-9.
This turned out to be highest winning rink for the Business House.
It was a good afternoon, played in good spirit and thoroughly enjoyed by everyone.