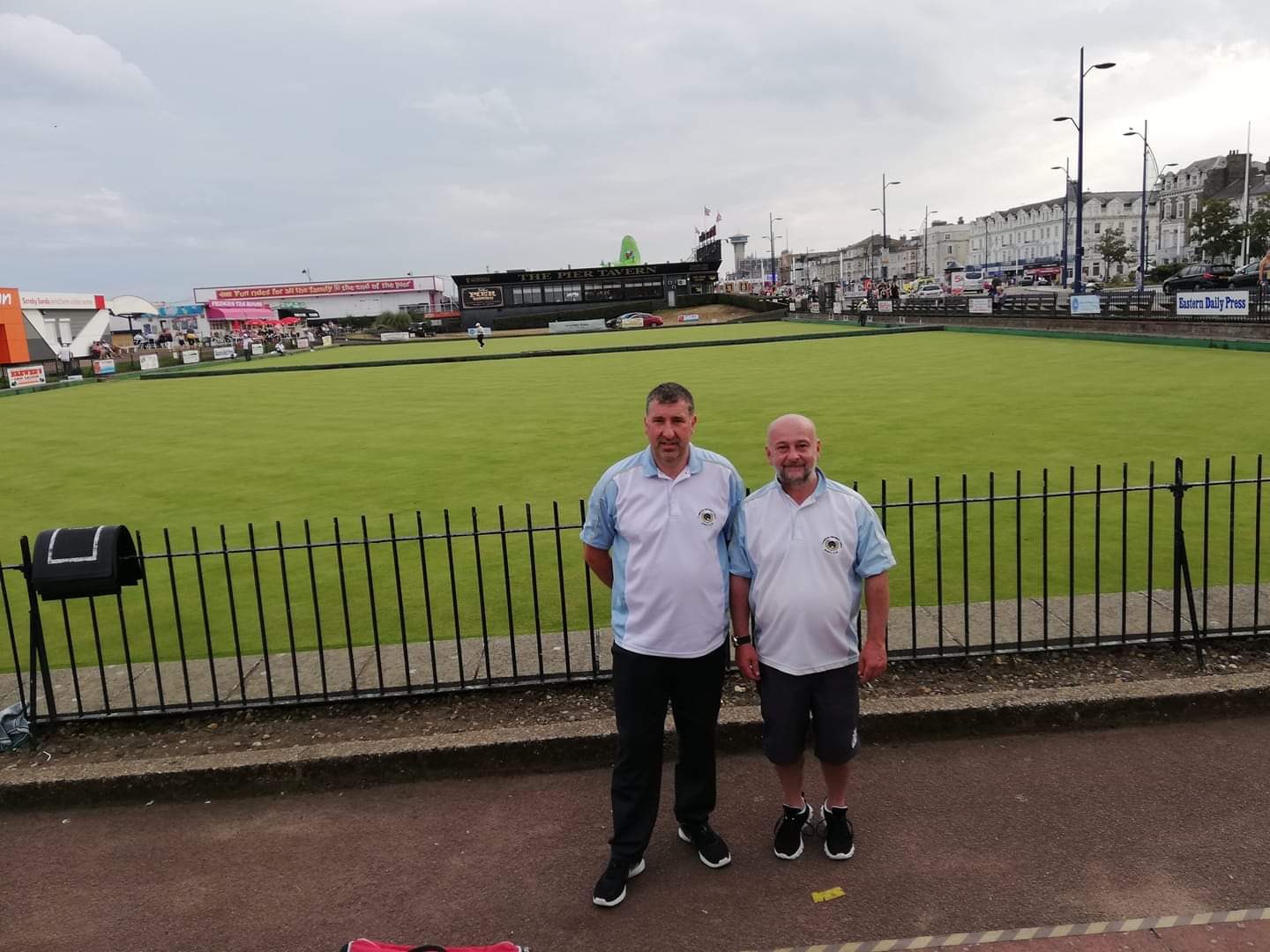 We would like to congratulate C.U.P members, Paul Ferris and Neil Butler for their recent trip to Great Yarmouth.
They managed to get to the quarter-finals of the competition narrowly getting beaten 24 shots to 20.
It is always great to hear of our bowlers playing around the area, we'll done you two!
And a good picture to boot!